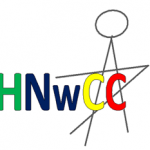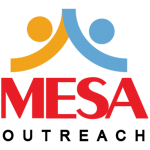 OUR VALUES

Passion for helping the most vulnerable
Focus on helping kids through child and family Programs
Priority for those where we live
Emphasis on life changing services
OUR MISSION
Provide assistance so the most vulnerable can improve the quality of their future
Fill the void where other programs are not meeting these needs.
Our History
To read more about our history, please click here.
Programs
Community Food Pantry providing non perishables for those with emergency needs twice per month.
Community Produce Truck from the Houston Food Bank providing perishable fruits, vegetables, dairy and meat on a monthly basis.
Backpack Buddy is a Houston Food Bank program that we administer for seven schools in the KATY ISD, the program works to fill the weekend gap for chronically hungry children.
Books To Kids to encourage kids to read on their own with books they can call their own.
ESL Classes teaching English to those who have another primary language.
reVision to mentor incarcerated youth and offer hope for their future.
Stuff the Bus providing school supplies and new shoes to elementary aged children with additional supplies for their middle and high school siblings.
Share the Table providing food, coats, shoes, socks and toys for the winter Holiday season.
Scholarship provides financial assistance for pacesetters in need.
2021 MESA-OUTREACH, INC. BOARD OF DIRECTORS
Janet Balboni: Chairman of the Board/President
Ron Litt: Vice Chairmain of the Board/Board Member
Gloria Hess: Vice President of Finance/Board Member
Janelle Meyer: 

Treasurer/Board Member

Janet Charpiot: Secretary/Board Member
Jeanne Coleman: Board Member
David E. Davis: Board Member
Melissa Hueske: Board Member
Sally Lehnert: Board Member
Deborah Plattsmier: Board Member
Damien Thompson: Board Member
Nancy Trennel: Board Member
Jeff Way: Board Member
Reverend Christine Brusnon: Ex-officio Board Member
Reverend Les Carpenter: Ex-officio Board Member
Ronald J. Hilton: Ex-officio Board Member/Past Chairman of the MESA-OUTREACH, INC. Board
Advisory Board
Vicki Brentin
John Doerfler
Jeremy Garner
Kristi Garner
Stefanie Gourges
Bob Judge
John Mattern
Orlando Mendieta
Tori Trevino
Jerry Woodman