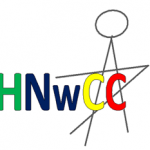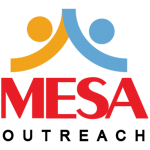 MESA-Outreach, Inc. (formerly Houston Northwest Community Center, Inc.), a non-profit 501(c)(3) organization, was formed in late 2009 as an independent community-based organization to help fill the void left behind when Bear Creek Assistance Ministries, the area's most significant community service provider, shuttered its doors. HNwCC started its Food Pantry operations in 2012 when one family attended the first food pantry night. We have grown significantly in the numbers served and the programs offered since that time.
The Board of Directors  adopted a strategic plan in late 2016 to better serve our community and improve our visibility to the greater community of our vision and mission. One of the actions was to rebrand the organization with an easily recognizable logo that better depicted who we are and what we do.   A team of volunteers was formed with individuals from our community with differing backgrounds to accomplish this. What came out of this was the idea of a table being the foundation for families, a place where ideas are discussed, decisions are made, support is given, and a sense of togetherness is found. We found that this was how we all felt about our interactions at HNwCC, whether in need of help, serving those in need, donating resources to realize the programs, or governance of the organization, we are all neighbors at this table to improve the quality of our future for the community. MESA Outreach is the result of these efforts where there's a place for everyone at our table.
OUR VALUES

Passion for helping the most vulnerable
Focus on helping kids through child and family Programs
Priority for those where we live
Emphasis on life changing services
OUR MISSION
Provide assistance so the most vulnerable can improve the quality of their future
Fill the void where other programs are not meeting these needs.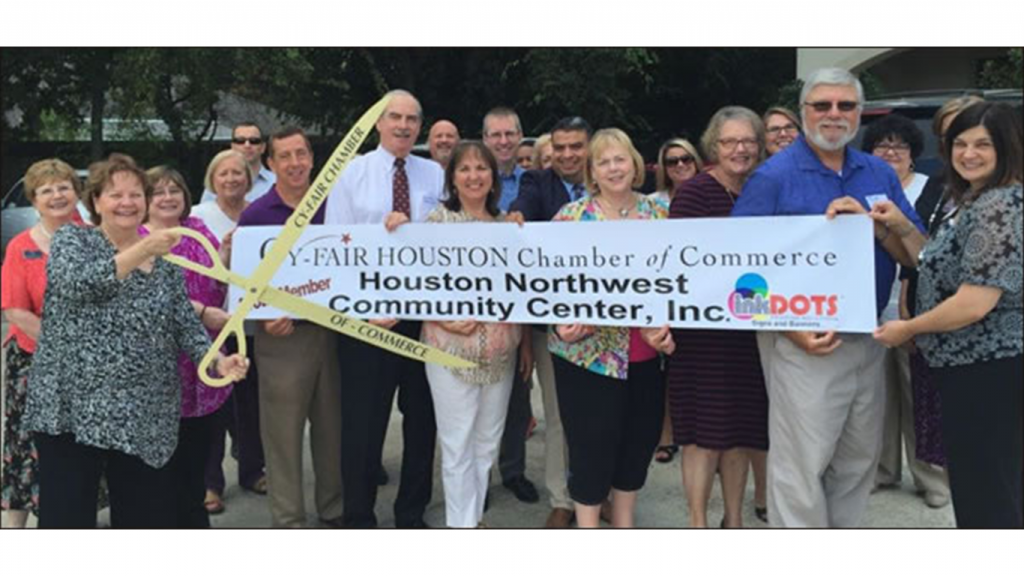 HNwCC joins Cy-Fair Houston Chamber of Commerce August 17, 2015
Programs
Community Food Pantry providing non perishables for those with emergency needs twice per month.
Community Produce Truck from the Houston Food Bank providing perishable fruits, vegetables, dairy and meat on a monthly basis.
Backpack Buddy is a Houston Food Bank program that we administer for seven schools in the KATY ISD, the program works to fill the weekend gap for chronically hungry children.
Books To Kids to encourage kids to read on their own with books they can call their own.
ESL Classes teaching English to those who have another primary language.
reVision to mentor incarcerated youth and offer hope for their future.
Stuff the Bus providing school supplies and new shoes to elementary aged children with additional supplies for their middle and high school siblings.
Share the Harvest Event providing food, coats, shoes, socks and toys for the winter Holiday season.
Scholarship provides financial assistance for pacesetters in need.
2021 MESA OUTREACH BOARD OF DIRECTORS
Janet Balboni
Chairman of the Board and President
Retired Attorney
Ron Litt
Vice Chairman of the Board
Loan Officer, AmCap Mortgage
Janet Charpiot
Board Member and Secretary
Retired Educator, Cypress Fairbanks ISD
Janelle Meyer
Treasurer and Board Member
Treasurer, Meyer Instruments, Inc.
David E. Davis
Board Member
Procurement Mgr., BP America
Melissa Hueske
Board Member
Special Ed Teacher, Spring Branch ISD
Sally Lehnert
Board Member
Retired Educator, Cypress Fairbanks ISD Assistant Principal
Deborah Plattsmier
Board Member
Asst. Office Mgr., DFV HOA, Retired Chemical Engineer, Chevron
Damien Thompson
Board Member
Global Strategic Sourcing Leader, Olin Corporation
Jeff Way
Board Member
National Account Mgr. Pactiv Corp
Reverend Les Carpenter
Ex-officio Board Member
Rector, St. Aidan's Episcopal Church
Leo Tyler
Ex-officio Board Member
Senior Pastor, Bear Creek United Methodist Church
Advisory Board
Vicki Brentin
John Doerfler
Jeremy Garner
Kristi Garner
Stefanie Gourges
Bob Judge
John Mattern
Orlando Mendieta
Tori Trevino
Jerry Woodman