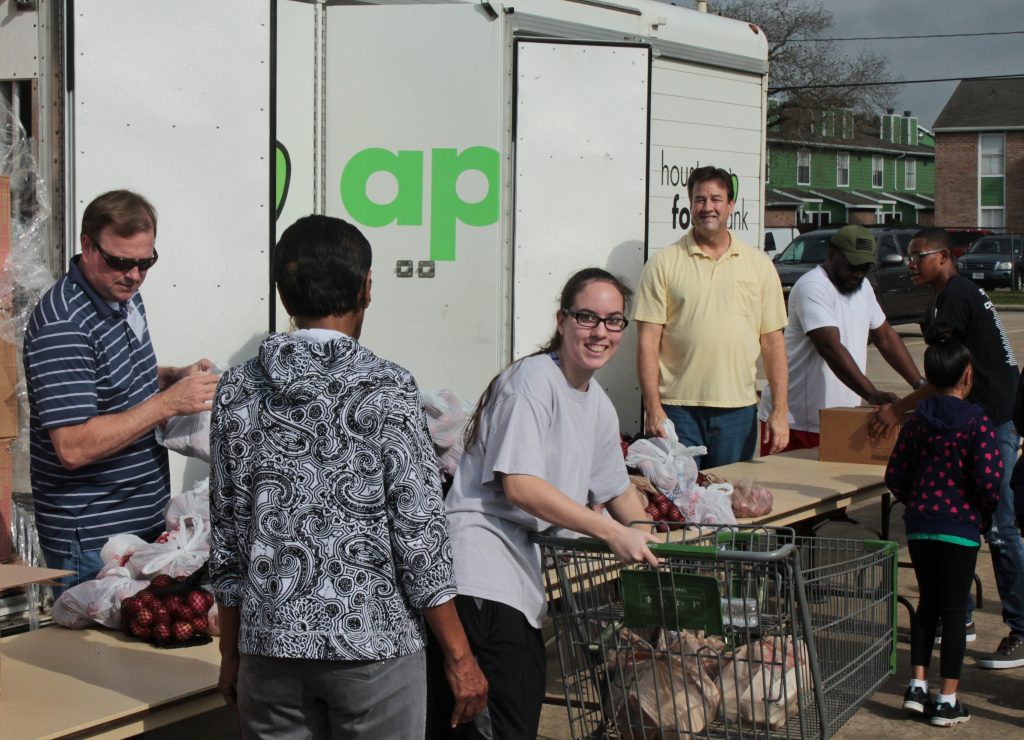 Overview
The MESA-OUTREACH, INC. Food Pantry is located on the north side of Bear Creek UMC parking Lot.  MESA's Food Pantry provides emergency food assistance to food insufficient families, individuals and seniors in need.  As a partner organization of the Houston Food Bank, families or individuals in need of assistance are asked to bring a current photo ID and complete the Houston Food Bank form to register with MESA-OUTREACH. 
MESA's Food Pantry is not zip code specific and is open to serve every second and fourth Tuesday of each month from 4:30-7:00 pm. 
The pantry is located on the north side of the Bear Creek United Methodist Church parking lot at 16000 Rippling Water Drive Houston, Texas 77084. The Houston Food Bank Mobil/Produce Truck delivers food to MESA's location on the third Saturday of every month from 8:30-11:00 am.
Location
Questions & Other Information
If you have any questions, please email MESA-OUTREACH, INC. at info@lisaa-outreach.org or call 281-599-8536.