MESA-OUTREACH provides free books to children in our community who are educationally at risk. The program, known as Books To Kids, reflects a simple and important goal.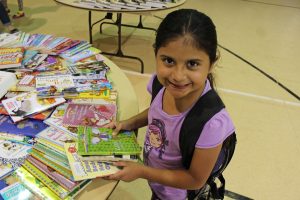 "All children want and need a home library," said Sally Lehnert,  a board member of MESA- OUTREACH. "We want to provide kids in need with books they can call their own."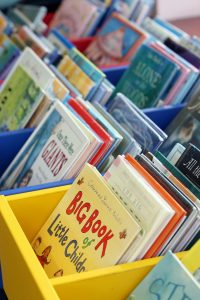 MESA-OUTREACH collected and distributed over 5,000 new and gently-used books that are appropriate for youngsters ages 2 to 10 years over the last 2 years. Books are distributed at our "Stuff the Bus" and  "Thanksgiving" programs as well as other times during the year.
If you would like to donate your gently used books to this program please Email info@mesa-outreach.org for more information.